More on Preventing Identity Theft
You know about free credit reports - what else is in the FACT Act?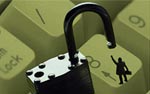 You have probably heard that you're now entitled to a free credit report every year. In fact, if you live in a Western state you may already have that report in hand! But you may not know about these other FACT Act provisions, designed to help safeguard your identity:
One-call system: If you believe someone has stolen your identity, you can call one of the credit bureaus to ask them to put a fraud alert on your file. They will then notify the other two bureaus. The three major credit bureaus are Equifax (800-685-1111), Experian (888-397-3742) and TransUnion (800-916-8800).
Identity theft prevention: The credit agencies must draw up a set of guidelines to identify patterns common to identity theft, and develop methods to stop identity theft before it can cause major damage.
Unsolicited offers: If you have a fraud alert on your file, companies must remove you from the lists used for prescreening offers of credit.
Account numbers: Merchants are not allowed to print the expiration date or more than the last 5 digits of your credit card number on an electronic receipt.
Negative information: You must be notified if someone is reporting negative information about you to one of the credit bureaus.
Military personnel: If you are in the military, you can put a block on your information while you're serving overseas.
For more information on the provisions included in the FACT Act, or to learn more about identity theft, visit www.ftc.gov or call toll-free, 1-877-FTC-HELP.
As a service to our members, included with your My CU Quarterly Member Statement is very important information on Preventing Identity Theft. Please take the time to familiarize yourself with its contents. The brochure in its entirety may be downloaded from our article on Preventing Identity Theft.